Good morning everyone,
I'm new to the Crafty Christmas Club, I'm Wendy and I blog over at
The Crafter's Apprentice
. None of my in-the-flesh friends or family read my blog, or even know I've got one, but I wanted to join this blog to share the links I've found for great tutorials, and even some of my own. I see everyone is posting their to-do lists, but I haven't made one yet so I'll post it when I have made it! I have, however, been making Christmas presents and I thought you might want to see some of them - with links to FREE tutorials of course!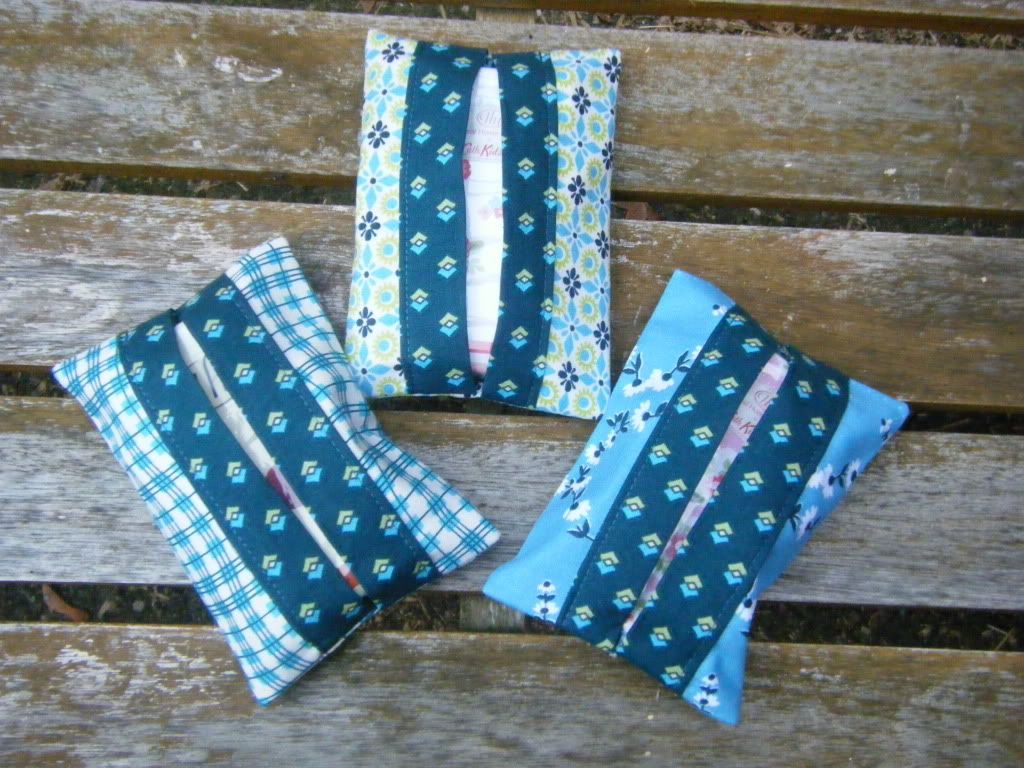 Pocket tissue cases from a tutorial on
Bitty Bits and Pieces
. VERY quick and easy to whip up and they only use up scraps.
Fold up shopping bag from a tutorial on
Crafty Ady's
blog. Look on the sidebar for the link to a pdf tutorial (free). This one does take a little more patience and I would say skill, but I managed it with the minimum of skill!
Another quick and easy tutorial, this one for headbands over at
KC Quilts.
This tutorial
for glasses cases using a flex frame is really fast to whip up and they can be as simple or as embellished/pieced/appliqued/embroidered as you want. It's another one from Crafty Ady and the link takes you right there. I can't post a picture as they're showing up as those funny purple lines on my blog for some reason.
This is the Pheobe bag, it was great to sew up, I really enjoyed it. The tutorial can be found on
Artsy Crafty Babe
.
Cute little baby bear hats for the babies on your gift list. I also recently made a panda version. These take half an hour to crochet. The tutorial is on
Alli Crafts
blog. She has patterns in a couple of sizes so you might have to check the tags on her sidebar to find the right size.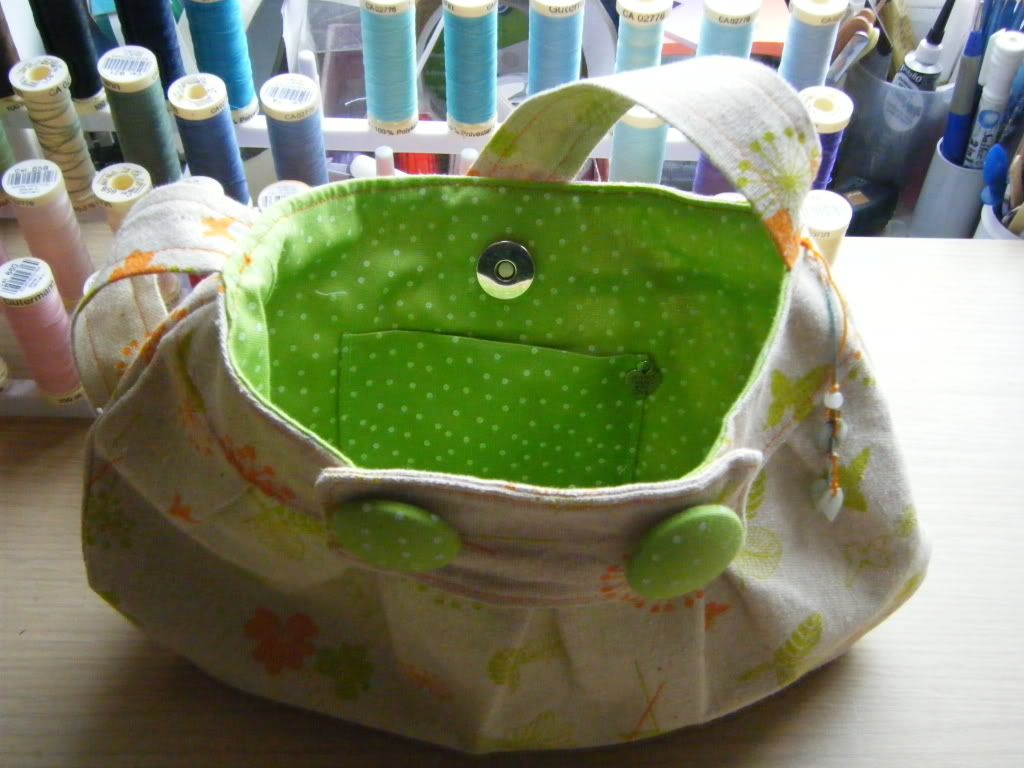 You've probably all seen this before - it's the Buttercup Bag by
Made By Rae.
It uses tiny amounts of fabric and is fun to make.
How about some oven gloves for the cooks in your life? This
pattern from Sew4Home
doesn't involve quilting or binding.
And finally, some tutorials from me that might be useful.
Lavender sachets make a great stocking filler and come in so many guises. I posted a
tutorial
for these scrappy patchwork lavender hearts.
I also wrote a tutorial for
counting bean bags
for the little people in your life.
And finally...
How to make an
appliqued notebook.
This one is a no-sew (apart from the cover applique of course!) version.
I will be back soon with my Christmas to-make list.